Prof. Georgi Spassov – flut
For 30 years Georgi Spassov is the principal flute of the Sofia Philharmonic Orchestra and Professor at the Bulgarian National Academy in Sofia. Many significant talents with international career are among his student. He has been the first and only Bulgarian ever invited to take part in First and Second Symposia of the flutists from all over the world, where his creative and pedagogic achievements were highly appreciated. He is an honored jury of the most prestigious National flute competitions as well as of many International ones.
He has assisted famous Professor Andras Adorjan during the master classes at the Varna Summer Music Festival and the March Music Days Music Festival in 1990 and 1992 and every year he has lead numerous master classes in Bulgaria, Cuba, Japan, Sought Korea and others.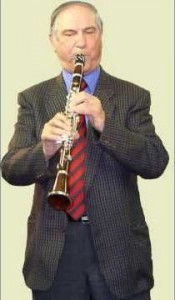 Prof. Petko Radev – clarinet
At the present he works as professor for clarinet at the Academy of Music and Dancing Arts in Plovdiv and the National Academy in Sofia.
Between 1961 – 1974, he is the first solo-clarinet of the Sofia Philharmonic Orchestra., and between 1974 – 1985 he is the first solo- clarinet in the orchestra of first solo-clarinet in the orchestra of the Bulgarian National Milan Scala.
Prof. Petko Radev is an outstanding personality, unique performer and a teacher of generations of musicians.
Maria Prinz – piano
Since 1987, Maria Prinz is on the faculty at the University of Music and Performing Arts in Vienna. Her chamber music activities include concerts with members of Vienna Philharmonic Orchestra in such as appearances at the Pacific Music Festival in Sapporo, Japan in 2005 and 2008 among other prominent venues.
Highlights of the seasons 2005-2009 include concerts with Vienna Philharmonic Orchestra under Riccardo Muti at the Salzburg Festival, a serie of recitals entiteled "Mozart and His Contemporaries" in Vienna, Sofia, Prague, Bloominton and Los Angeles, appearing at the Danube Festival in Ulm, Germany, as well as performances of Mozart's Piano Concerto KV 488 at the Sofia Philharmonic Orchestra's opening night concert , Beethoven' s Piano Concerto Nr.1 at the "March Music Days" Festival in Russe, Bulgaria under Sir Neville Marriner and Schumann's Piano Concerto in the "Musikverein" Hall in Vienna.
Her debut at Weill Hall (Carnegie Hall) in October 2008 was followed by a very successful second appearance in February 2010.