Prof. Georgi Spassov – flute
For 30 years Georgi Spassov is the principal flute of the Sofia Philharmonic Orchestra and Professor at the Bulgarian National Academy in Sofia. Many significant talents with international career are among his student. He has been the first and only Bulgarian ever invited to take part in First and Second Symposia of the flutists from all over the world, where his creative and pedagogic achievements were highly appreciated. He is an honored jury of the most prestigious National flute competitions as well as of many International ones.
He has assisted famous Professor Andras Adorjan during the master classes at the Varna Summer Music Festival and the March Music Days Music Festival in 1990 and 1992 and every year he has lead numerous master classes in Bulgaria, Cuba, Japan, Sought Korea and others.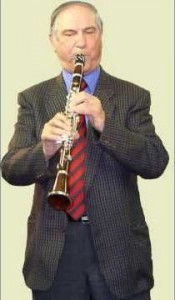 Prof. Petko Radev – clarinet
At the present he works as professor for clarinet at the Academy of Music and Dancing Arts in Plovdiv and the National Academy in Sofia.
Between 1961 – 1974, he is the first solo-clarinet of the Sofia Philharmonic Orchestra., and between 1974 – 1985 he is the first solo- clarinet in the orchestra of first solo-clarinet in the orchestra of the Bulgarian National Milan Scala.
Professor Petko Radev is an outstanding personality, unique performer and a teacher of generations of musicians.
Kev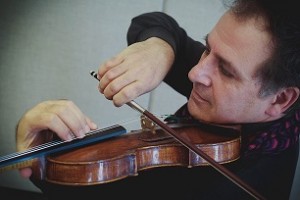 ork Mardirossian  – violin

Kevork Mardirossian is currently a Rudy professor of violin at the Jacobs school, Indiana University in Bloomington, since 2008. His first solo recital was at age 12, and his intensive concert career started when he won the Gold medal and First prize at the Obretenov Violin Competition in 1978 in Bulgaria, the Gold medal at Katya Popova International music festival in 1979 and several international chamber music competitions in 1985-86 in his duo with pianist Lee Phillips.  Since then, Mardirossian has performed as concerto soloist, recitalist and chamber musician throughout Bulgaria, the former Soviet Union and Eastern Europe before moving to Europe, where he developed an impressive solo career, with tours of England, Wales, Italy France, and the U.S., including debuts in London and New York's Carnegie Recital Hall in 1992. He has appeared as guest artist at international music festivals such as Manuel De Falla in Spain, Shanghai festival in China, in Cheltenham, England, the European Cultural Months, and the International Chamber Music Festival in Plovdiv, Bulgaria, the Czech Festival in Trento, Italy, the Sofia Musical Weeks, among others in France, Germany, Spain, Japan and China and Korea.His education and training are from the Dobrin Petkov Music School in Bulgaria, the Bulgarian State conservatory, the Maison de la Culture in Brussels, and the Guildhall School of Music and Drama in London UK, where he was awarded the Concert artist (Premier Prix) award.Mardirossian's teachers and mentors were Elena Doikova, Anton H. Atanasov, Vladimir Avramov, Artur Grumiaux, Janos Starker and Yfrah Neaman.In 1980 he became the concertmaster of Plovdiv Philharmonic until 1988 when he moved to the US, where he was appointed artist-in-residence at the University of Central Arkansas. There he also co-founded the Kapelle Trio with pianist Lee Phillips and cellist Felice Farrell, as well as the Heber Springs Chamber Music Festival and Master courses in 1998.  From 1995 to 2008, he was the violin professor and String chair at the College of Music and Drama at Louisiana State University.Through the years, Mardirossian has established himself as a highly respected violin pedagogue and devoted mentor to more than 100 outstanding students, many of them winners in numerous national and international competitions. Others, can be found in world's leading orchestras as concertmasters and principals, as well as teachers in universities in the US, Europe and Asia.
Mardirossian is a British Council Scholar and is the recipient of the Rudy Distinguished Faculty award at Indiana University, LSU Distinguished Faculty Award, and the LSU School of Music Award for Excellence in Teaching, the Galante Professorship, and the prestigious San Diego II Alumni Professorship of Honor.
He is on the jury of several international violin competitions such as:  The Henrik Szheryng International Violin competition in Mexico, The Vladigerov international competition In Bulgaria, the Beethoven Violin competition in the Czech Republic, the Shanghai International Violin Competition, among many others.
He has served on the faculties of the International Institute at Round Top, Texas (2001-2008), the Aria String Academy in Massachusetts, the Aurora chamber music festival in Sweden, the Manuel De Falla International courses, in Granada, Spain, the String Academy in Pontedeume, Spain and at the International Master courses in Shanghai Conservatory.
He presents regular master classes in Europe, Asia, South America, and the US in most major schools and universities.
Prof. Anatoly Krastev – cello
Since 1972 he teaches at the National Music Academy "P. Vladigerov", where he is a professor. He leads master classes in France, England, Belgium, The USA, Korea, Greece, Portugal, Brazil, Macedonia and many others.
His students are solo artists, concertmasters and orchestra members on the most celebrated and famous scenes, in prestigious orchestras as well as pedagogues in musical colleges and universities.
At the present, Prof. Anatoly Krastev is vice chancellor of the National Academy.
Margarita Kalcheva – double bass
Margarita Kalcheva was born in Pleven,Bulgaria. She began her musical training in double bass class at High school of Music with Irina Petrova. As a student of Prof.Todor Toshev she received the B.M. degree in Preformance from National Academy of Music. She has attended masterclasses with Prof.Victor Chuchkov and Michel Veillon.
Margarita became a prinsipal double bassist of the National Radio Orchestra of Bulgaria since 1998 as well with Orchestra Ensemble Kanazawa -Japan since 2009. She maintains an international profile and career in a variety of roles as a soloist,chamber and orchestral double bassist all over the world.
Her repertoire includes Bottesini,Dittersdorf ,Kusevitzkii ,Tschaikovski,Goleminov,Tabakov.She made numerous records and first performances including solo concert in Japan (2012),Variations Rokoko-Tschaikovski ,Concert for doublebass –M. Goleminov, "Breavissimo" E.Morricone.
Maria Prinz – piano
Maria Prinz has performed with leading orchestras throughout Europe, including several performances with the Vienna Philharmonic, collaborating with renowned conductors Riccardo Muti at the Salzburg Festival and Seiji Ozawa in Vienna,and with Neville Marriner in Bulgaria.
As a recitalist, she has appeared in the United States, throughout Europe and in Japan. Her chamber music collaborations include numerous performances with members of the Vienna Philharmonic Orchestra, including the flautists Dieter Flury and Wolfgang Schulz, and clarinetists Alfred Prinz and Peter Schmidl, among others.
Concerts in Weill Hall/Carnegie Hall in New York and Purcell Room/Queen Elizabeth Hall in London with flautist Patrick Gallois are currently scheduled.
Her recordings include Haydn and Mozart piano concertos with the Sofia Symphony Orchestra, Brahms Sonatas for clarinet and piano with Alfred Prinz, Poulenc, Martin? and Brahms Clarinet Sonatas with Petko Radev, a disc of chamber music of Beethoven, Glinka and Alfred Prinz, and a recording of songs by Giacomo Puccini with soprano Krassimira Stoyanova. A Naxos recording of Mozart Sonatas, arranged by Patrick Gallois for flute and piano will be released in February 2013 and a Chandos disc with rarities by Krenek, D'Indy and Schulhoff with the Academy of St.Martin in the fields under Sir Neville Marriner will appear in September 2013.
Maria Prinz was born in Sofia, Bulgaria, into a musical family. Her father is the famous Bulgarian conductor and composer Konstantin Iliev.
She studied at the Music University "Hanns Eisler" in Berlin with Rudolf Dunckel, in Vienna with J?rg Demus and in Paris with Yvonne Lef?bure.
In addition to her performing career, she has taught at the University of Music and Performing Arts in Vienna since 1987.
Binka Dobreva, Ph.D / folk singing
Born in the region of Yambol, Bulgaria, Binka Dobreva was raised in a musical family and inherited her mother's talent for singing. She graduated from the prestigious music high school "Filip Kutev" in Kotel and went on to successfully complete her college education at the "Academy of Music, Dance and Fine Arts" in Plovdiv. There she double-majored in "Traditional singing" and "Conducting folk music ensembles". Meanwhile she was active as a vocalist in the Trakia Folk Ensemble, and later in the highly esteemed "Filip Kutev National Folk Ensemble".
Since 1990 Binka has been part of the all-women vocal group "The Mystery Of The Bulgarian Voices" – the greatest ambassador of Bulgarian culture around the world. Alongside her career as a vocalist, Dobreva is active in the academic field – she teaches classes in folk singing at the South-Western University "Neofit Rilski" – Blagoevgrad, and at "Narodni Buditeli" High School in Sofia.
Binka has released a total of six albums, with arrangements and original songs beautifully crafted by her husband and musician Alexander Raychev. Among her most famous and beloved songs are: "Danyova Mama", "Gergana", "Ah, Merak", "S Lyube Shega Ne Biva", and many other.
In March 2013 Binka completed her doctoral dissertation, titled "Models for teaching traditional Bulgarian vocal music to children from 4 to 14 years old".
Dobreva is a well-respected teacher and mentor. She has cultivated the vocal talents of children from all over Bulgaria. Her students have earned numerous awards, medals, and honors and are a valuable part of the Bulgarian folk music scene.
Julian Messa
Was born on July 27, 1965 in Sofia, Bulgaria.From 1979 to 1984 he studied at the College of Applied Arts in Sofia. After that he studied Painting in the National Academy of Fine Arts in the class of Professor Nayden Petkov and graduated in 1992.His works of art in possession of the following collections: National Fine Arts Gallery Museum of Nesebar Private collections in Bulgaria, USA, Germany, Japan, Spain, Portugal, Belgium
Education:
From 1979 to 1984 he studied at the College of Applied Arts in Sofia.
Exhibitions:
1988 – exhibition of the Bulgarian Academy of Fine Arts in New York and Washington D.C.
1989 – exhibition of Nayden Petkov' s students in Sofia, Bulgaria
1990 – One-Man Show in the Student' s Palace in Sofia, Bulgaria
1990 – One-Man Show in Nesebar, Bulgaria
1992 – Participation in the Fall Saloon in Sofia, Bulgaria
1992 – Awarded first prize for painting in UNESCO competition for promotion of young artists all over the world
1993 – One-Man Show in' Art 36' gallery, Sofia, Bulgaria
1993 – Participation in Traveling Exhibition of 'Otechestvo' gallery to Belgium and France
1994 – Participation in the Fall Saloon in Sofia, Bulgaria
1995 – Becomes member of the Bulgarian Painters Union
1996 – One-Man show in 'Stalbata' gallery in Sofia part of the national gallery of Foreign Art
1997 – Participation in the national inhabitation of the Bulgarian Painters Union "the Color"
1998 – One-Man show in 'NESSY' gallery in Burgas, Bulgaria
1998 – Participation in the exhibition "Man, Work, Life" in Kirn,Germany
2000 – 2003 Exhibits in 'Albert 1' gallery in Brussles, 'Gefmayer' gallery in Knock, Belgium and 'Peter Powel' gallery in Dendermonde, Belgium
2004 – One-Man show in 'Sezoni' gallery in Sofia, Bulgaria
2004 – One-Man show in 'Murgash' gallery in Sofia, Bulgaria
2005 – Participation in an exhibition devoted to Chagall in "Debut"gallery
2006 – Participation in an exhibition devoted to Venice ,"Vidima" gallery in Sevlievo town
2007 – Participation in presentation of pictures of Nayden Petkov's students in Sofia
2007 – First price in the competition 50 years anniversary "Golden Sands"
2010 – One-man Show in "Arthur" gallery in Sofia, Bulgaria "Thank you, Venice"
2012 – Participation in an exhibition "The Fifth Seasons" in "Seasons" gallery in Sofia, Bulgaria
2013 – One man Show in "Arthur" gallery in Sofia, Bulgaria, "Picture in the mirror"
2013 –Participation in an exhibition "The Fifth element'" in "Seasons" gallery in Sofia, Bulgaria
2015 – Participation in an exhibition "Painting" in Gallery "10", Sofia, Bulgaria
2016- Participation in an exhibition "Drawing" in Gallery "10",  Sofia, Bulgaria
Silvia Ilkova
Was born on 6 March 1965, Sofia, Bulgaria
Education
1980 – 1984 – College of Applied Arts in Sofia
1988 – 1993 – Textile design at National Academy of Fine Arts
1993 – Graduated in the class of Professor Dimo Balev
Exhibitions:
1995 – 1997 – Work Malex company Bulgaria – designer of clothes and interior designer
1997 – Awarded first prize in contest clothing "Kempinski Zografski "
1997 – 1998 – Development of  teaching aids for "Labor and equipment", approved by Ministry of education
1999 – Exhibition "Dolls", Vienna, Austria
1998 – 2004 – Author and painter in TV program for "a Cracked Pot"
2004 – Participation in performance "Snail art"
2005 – Participation in an exhibition devoted to Chagall in "Debut"gallery
2006 – One man Show in ART Gallery "Artamontzev" Sofia, Bulgaria "Pippi, Sylvie and Pooh"
2007 – First price in the competition 50 years anniversary "Golden Sands"
2010 – One-man Show in "Arthur" gallery in Sofia, Bulgaria "Thank you, Venice"
2012 – Participation in an exhibition "The Fifth Seasons" in "Seasons" gallery in Sofia, Bulgaria
2013 – One man Show in "Arthur" gallery in Sofia, Bulgaria, "Picture in the mirror"
2013 – Participation in an exhibition "The Fifth element'" in "Seasons" gallery in Sofia, Bulgaria
Kasiel Noah Asher – Acting
Born 29th Oct. 1971EDUCATION
1989-1993 – Bch in Acting For Drama Theatre
National Academy of Theatre & Film Arts (NATFA) "Kr. Sarafov", Sofia, Bulgaria,
(Class of Prof. Krikor Azaryan)
1993 -1994 – Specialization in Theatre Directing NATFA "Kr. Sarafov"
(Class of Prof. Krikor Azaryan)THEATRE DIRECTOR
THEATRE, MY LOVE , 2015 By Valery Petrov (adaptation, director, actress)
CLAIRE, MADAME SOLANGE, 2012; By Jean Jeunet & Georges Bataille
(adaptation, director, producer, actress);
"Icarus" Theatre Award 2013 for debut Ivo Zhelev & Silvia Stanoeva
NOTHING BETTER 2009; By Oliver Bukowski
(one man show – adaptation, director, actress)
European Award Best Monodrama & Best Actress, Macedonia 2010)
ANE: DEAD CITIES, 2006; By Martin Gilbert & Anne Frank & Italo Calvino
(adaptation, director, actress)
European Award for Attribution to Jewish Culture & History
COCA-IN, 2005; By Tennessee Williams (adaptation, director, actress)
2006 Best Actress "Askeer" Theatre Award
OXYGENE, 2004; By Paul Claudel & Fernando Pessoa (adaptation, director, actress)
AMOK, 2001; by Paul Claudel & T. S. Elliot (adaptation, director, actress)
THE LOVER, 1998, by H. Pinter, (actress ,director whit Nedialko Delchev)
ACTING EXPERIENCE (THEATRE)
NIRVANA, 2011; by Konstantin Iliev, dir. by Yane Boyadji
MARRIAGE. 2005, by N. Gogol, dir. by Nikolai Kalchev
THE GOOD BODY, 2004, by Eve Ensler, dir. by Ivan Urumov
THE MEMORY OF WATER, 2003, by Shelagh Stephenson, dir. by Krassimir Spassov
12th NIGHT, 2002, by W. Shakespeare, dir. by Robert Sturua
SUMATOHA (aka "COMMOTION"), 2001, by Yordan Radichkov, dir. by Ivan Dobchev
HEDDA GABLER, 2000, by H. Ibsen, dir. by Krassimir Spassov
JOYCE, 1999, by J. Joyce, dir. by Ivan Panteleev
DON JUAN IN HELL, 1997, by G. Bataille, dir. by Ivan Stanev
1997 Best Actress Nomination "Askeer" Theatre Awards
MIDSUMMER NIGHT'S DREAM, 1996, by W. Shakespeare, dir. by Al. Morfov
LAME-LEG OR LUPINE HOLY MOTHER, 1996, by Konstantion Iliev, dir. by Ivan Dobchev
FAUST, 1995, by J. Goethe, dir. by Ivan Panteleev
MEMORY OF A REVOLUTION, 1995, by G. Buchner/H. Muller, dir. by Ivan Dobchev
THE SIN "KUTZAR", 1994, by Yordan Yovkov, dir. by Ivan Dobchev
1995 Debut Nomination "Askeer" Theatre Awards
ACTING EXPERIENCE (FILMS):
Boudica \ Celts \ 2015, BBC
Romain Gary. Bookseller. 2015, France\Bulgaria, dir. Catherine Bernstein \postp.\
ADULTERY 2014, Bulgaria, dir.Yavor Veselinov
THE COLOR OF THE CHAMELEON, 2013, Bulgaria, dir. by Emil Hristow
(Nominated Best Actress, National Film Academy (NFA) Awards, 2013)
JULY, 2013, Bulgaria, dir. by Kiril Stankov
(Nominated Best Actress, National Film Academy (NFA) Awards, 2013)
TSAHES, 2011, Bulgaria, dir. by Anri Kulev
(Nominated Best Actress, National Film Academy (NFA) Awards, 2012)
VOICE OVER, 2012, Bulgaria, dir. by Svetoslav Ovtcharov
(Best Director & Fippressi Award, Cairo IFF 2011, NFA nomination Best Actress 2012)
THE DEVIL'S MIRROR, 2001, Bulgaria, dir. by Nikolai Volev
EST – OUEST, 1999, France, dir. by R?gis Wargnier
FATE AS A RAT, 1997, Bulgaria, dir. by Ivan Pavlov
(NFA nomination Best Actress 1998)
THE FORBIDDEN FRUIT, 1994, Bulgaria, dir by Krassimir Kroumov
(Young Europpean Actress Award, Moscow IFF 1995)
BORDER (aka "GRANITZA"), 1994, Bulgaria, dir. by Hrisian Nochev, Ilian Simeonov
SCREENWRITER
"THE MOON DRESS" is Kasiel Noah Asher's first feature screenplay
FILM DIRECTOR
"EXIT"-, 2008, short, Bulgaria (AGITPROP/Capital Newsgroup)
Numerous Theatre Shows' Trailers & Teasers, Music Videos & TV ads (2000 – 2013)
Casting Director from AGITPROP
"Endless garden"dir.Galin Stoev 2015
Casting Director from Gala film:
"Lazar" dir.Svetozar Ristovski 2013
"Family relics" dir.Ivan Cherkelov 2013
TELEVISION
STAR MACHINE, The First TV reality for Actors 2012 (mentor)